Dollar Tree moves into new headquarters built by Clancy & Theys
Dollar Tree recently moved its operations into its newly completed headquarters, a Clancy & Theys project in Chesapeake, Virginia. The new office, located on Volvo Parkway, will house approximately 1,900 Dollar Tree employees once fully operational.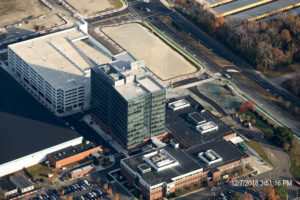 This latest building is part of the fourth phase of Clancy & Theys' 22‐year building and expansion of the Dollar Tree Headquarters. Phase IV includes the addition of the 13‐story, 325,000‐square‐foot office tower and a 540,000‐square‐foot parking garage with 1,524 spaces. Clancy & Theys partnered with Saunders+Crouse Architects and key engineers Kimley‐Horn & Associates, PACE Collaborative and Speight, Marshall & Francis on the project.
The completed office tower will allow for the consolidation of Dollar Tree's store support centers into the Chesapeake campus, which is expected to foster enhanced collaboration, communication and teamwork across the company. The new addition to the campus will bring 700 jobs to Chesapeake, positioning the company to become one of the largest office employers in Hampton Roads.
Dollar Tree moves into its new headquarters on the heels of its 43rd consecutive quarter of same‐store sales growth. During the third quarter alone, 127 new stores were opened, 14 stores were relocated or expanded, 164 stores were renovated, and 30 former Family Dollar stores were rebranded as Dollar Tree stores.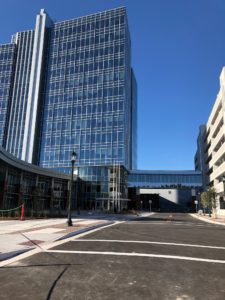 "Over the last 22 years, we've been able to be a part of the complete transformation of Dollar Tree's Headquarters, and we are extremely proud of the work we've done and the relationship we've built with the company," said Bill Goggins, Vice President & CEO of Clancy & Theys Virginia. "We believe this project will contribute to continued economic growth in the Hampton Roads business community, and we look forward to working with Dollar Tree for years to come."
Read more about the new Dollar Tree Headquarters from The Virginian‐Pilot here.