Throwback Thursday: Toringdon Office Park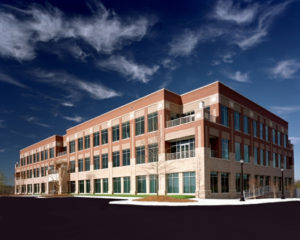 After 20 years, six phases, and 550,000 square feet, Clancy & Theys Construction Company and Litchtin Corporation formed an everlasting legacy of stewardship and collaboration within the South Charlotte community. Litchtin Corporation is a leading developer of Class A office buildings, utilizing in-house financing, construction, leasing, management and tenant design capabilities that insure a "one stop" concept to its customers.  In honor of Throwback Thursday, we are going back in time to reflect on one of the most significant office developments ever completed for the South Charlotte community.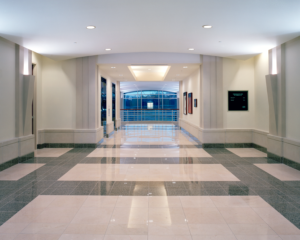 In 2001, Clancy & Theys completed Toringdon I, the first office building in the Toringdon Office Park. This 100,000 square foot, four-story Class A office building was constructed of a structural steel frame with a brick and precast exterior. The interior features a two-story lobby designed of black and gray limestone and white granite floors with a cast stone wainscot.  
Toringdon I, one of Charlotte's premier office parks, is a prime urban-infill development featuring first-class tenant buildouts, state-of-the-art amenities, and unparalleled accessibility. This office park is a true urban location situated at the center of the high-growth Toringdon-Ballantyne submarket with immediate access to an unmatched amenity base and seamless connectivity to the broader Charlotte market.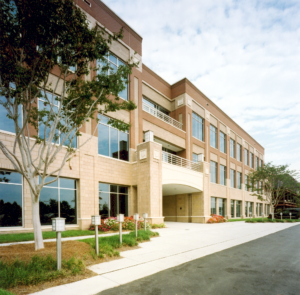 Totaling more than a half-million square feet of offices buildings, fit-outs, retail, structured parking, parks, and amenities, Clancy & Theys has been able to offer its construction services to this premier office park since 2001. Furthermore, the success of this project led to the collaboration of Toringdon I, Toringdon II, Toringdon III, Toringdon III Parking Deck, Toringdon V, Toringdon VI, and Toringdon VIII.  
Today, at 95% occupancy, Toringdon Office Park provides a place to call home for major companies in our Charlotte market. Clancy & Theys Construction is proud to have been a part of this everlasting legacy with Litchtin Corporation.