Throwback Thursday: Thalian Hall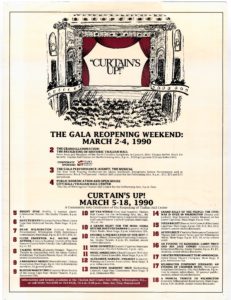 Today's Throwback Thursday takes us back 30 years to March 1990, for the gala grand reopening weekend and community arts celebration of the new Thalian Hall Center.
Built in 1858, Thalian Hall is a beloved Wilmington favorite and the center of the city's thriving theater scene. Listed on the National Register for Historic Places, it remains one of the only surviving theaters built by renowned architect John Montague Trimble.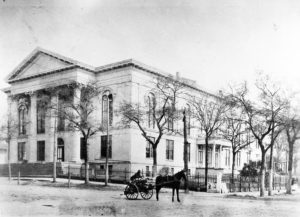 After a series of renovations throughout the 1900s, including a partial restoration due to a 1973 fire, Clancy & Theys was selected by the Thalian Hall Center for the Performing Arts, Inc. for the multi-million-dollar Thalian Hall Renovation and Expansion Project to be completed in 1990.
Funded by the state, private sector, and the City of Wilmington, the project included new entrances, production facilities, rehearsal areas, staging equipment, and stage extensions, as well as new sound and acoustical systems. A specially designed orchestra pit was also constructed, which can be elevated to expand the stage when more space is needed. Preserving the theater's history was key for the project, and as such, new seats were installed using the existing Victorian cast iron seat frames.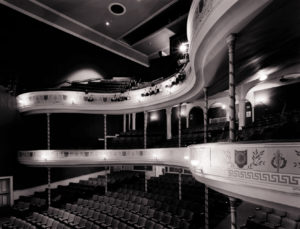 Today, Thalian Hall's renovated facilities host nearly 80,000 people per year for local, national, and international acts.