The Past, The Present, and The Future of Clancy & Theys
Clancy & Theys Construction Company was recently featured in the Triangle Business Journal highlighting our 70 years of history as well as our plans for the future. Founded in 1949, Clancy & Theys has spent the last seven decades building a reputation as one of the most respected and sought after full-service construction companies in all the regions we serve across the southeast.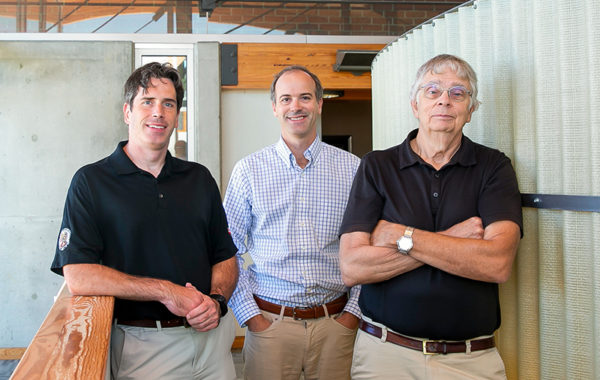 After taking over the reins of Clancy & Theys in 1986, Tim and Tick Clancy have grown the company from its roots in Raleigh, NC to five offices across the Southeast, Wilmington and Charlotte, NC, Newport News, VA and Orlando, FL. Continuing the legacy of their father and uncle, the Clancy's empower their employees to take on greater responsibilities and innovative strategies to lead the industry with cutting edge technologies and the region's most recognizable projects.
Thinking ahead to the next generation Clancy & Theys is several years into a transition plan that engages the third generation of the family and key leadership across the company. Tim and Tick remain involved in the day-to-day operations and success of the company but have also identified Baker Glasgow as the future President and CEO, and Tom Clancy as the Chairman of the "to be formed" Board of Directors.
To read more about the last 70 years and the next 70 years, click here.