Students Experience Building Construction During Clancy & Theys Virtual Tour
Students of highly-sought-after skilled trades were given a unique virtual learning experience high above the Raleigh skyline last week.
The virtual tour took place at the work site at 301 Hillsborough Street, the first phase of a three-tower mixed-use project known as 'Raleigh Crossing'. During the tour, students were shown various aspects of construction using an iPad.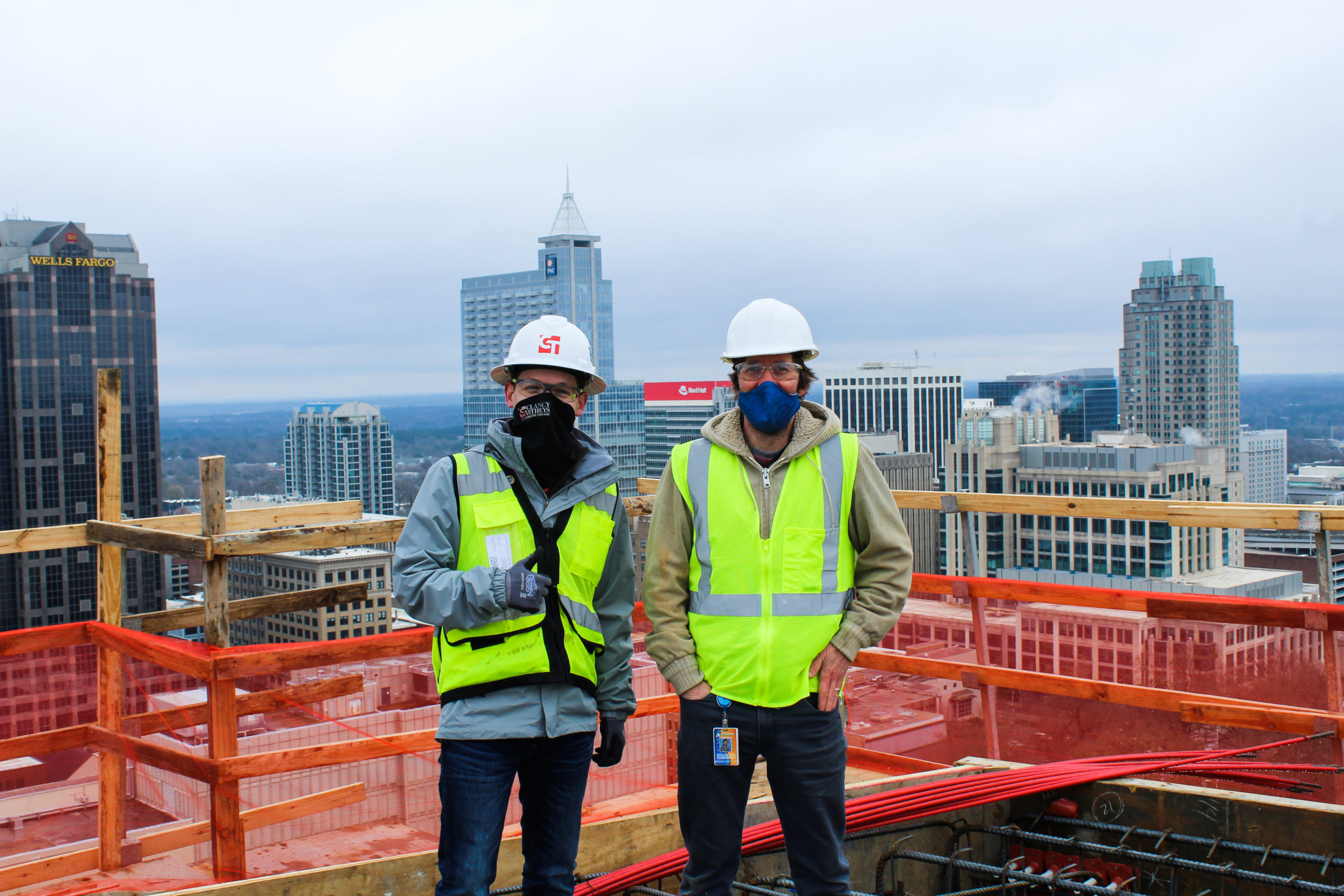 Hosted and sponsored by building contractor Clancy & Theys, the instruction was led by Athens Drive Magnet High School carpentry teacher Carl Robbins, who collaborated with the construction company on the tour.
"It is hard to teach a class like carpentry and other career technical education classes because these classes are so hands on," Robbins said. "Over the past year, we have had to adjust our teaching style during the ongoing pandemic, so we started taking the students on virtual field trips to hardware stores, before moving on to work sites. Clancy & Theys was very responsive to this idea."
Carl and his wife Cassie created Kids Learning Carpentry LLC in October 2018 as a way to teach kids the value of life skills and to build on other benefits of making something. The Robbins started the venture hoping that these skills can help students with creative ability, critical thinking and problem solving skills.
The students who logged into the virtual classroom said they came away with a unique perspective.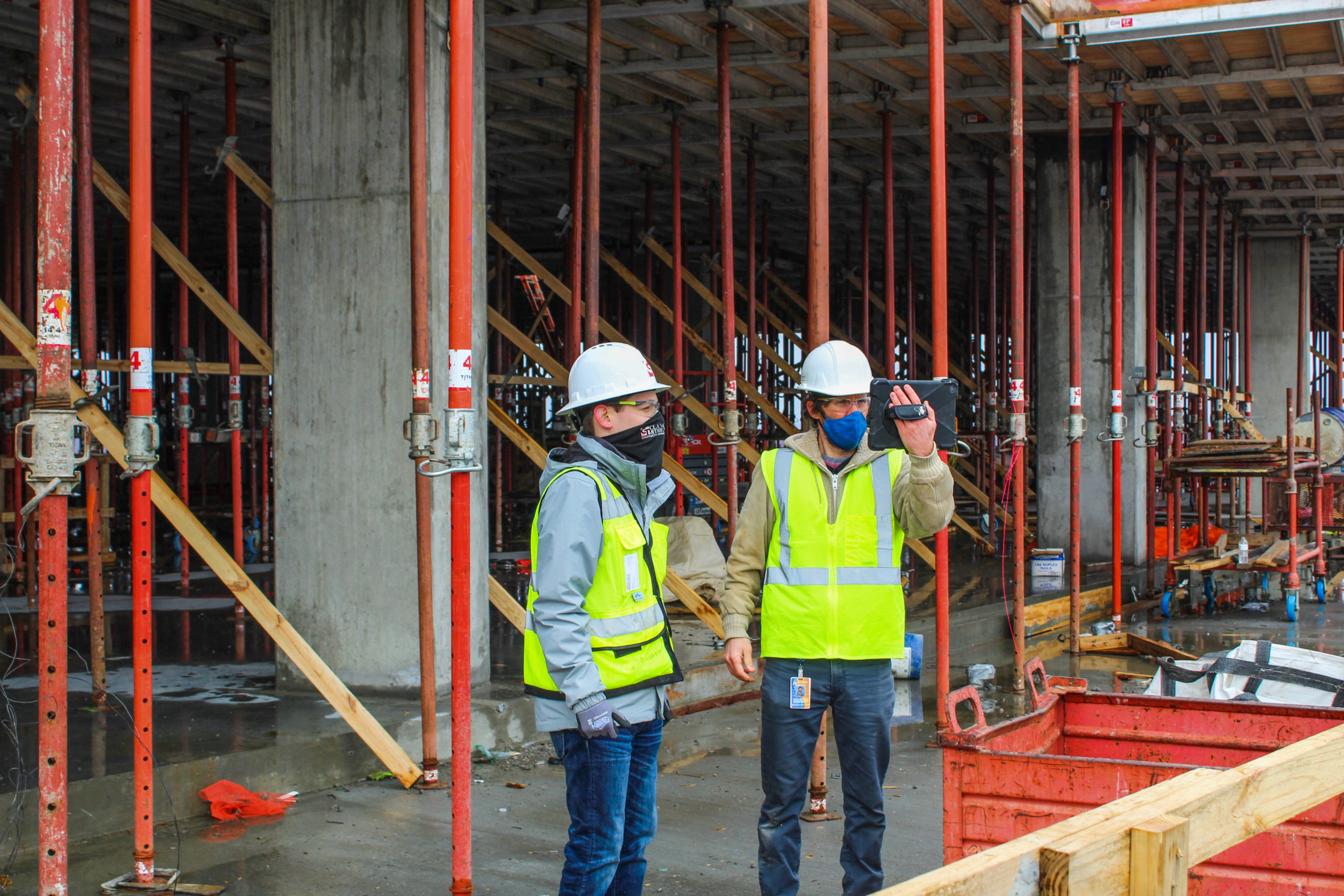 "I learned about elevator shafts and about commercial electrical rooms, and I learned about cranes and crane operators," one student wrote on their feedback form following the session. "Next, I want to learn more about how the structural integrity of the building works."
The Raleigh Crossing project, which is expected to be completed later this year, will feature 280,000 square feet of office space, a fitness studio and 12,500 square feet set aside for retail businesses. Five of the floors will be occupied by software firm Pendo.
"Our company is always proud to be a part of unique projects that encourage the next generation of skilled trade workers," said Baker Glasgow, vice president of construction at Clancy & Theys  "Our plan is to continue to host more virtual classroom experiences at job sites in the future."