Meet Our New Wilmington Division Manager & Vice President, Michael Goodson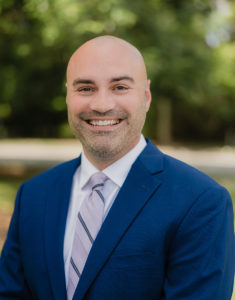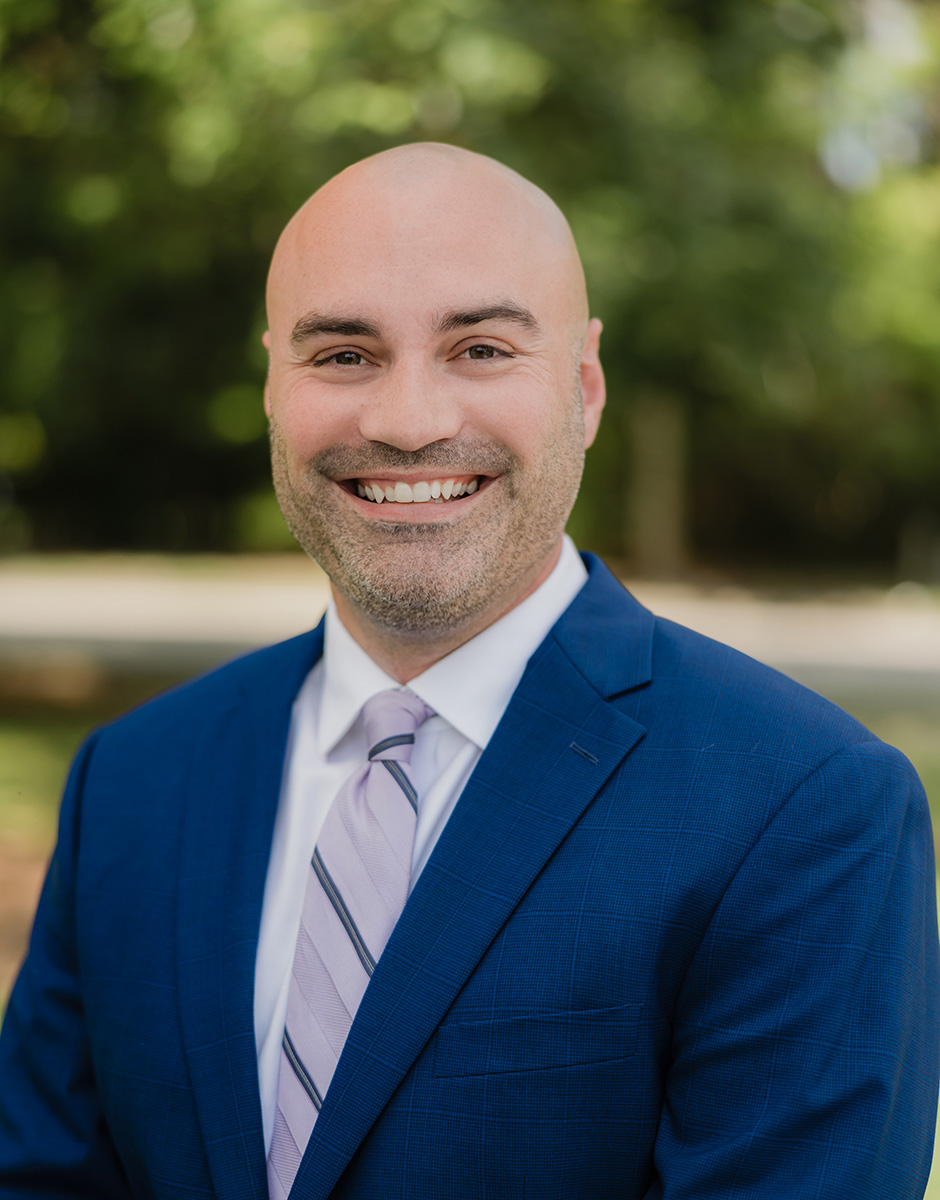 We are so excited to announce that Michael Goodson is our new Wilmington Division Manager and Vice President.
Since joining the team in 2015, he has amassed an impressive skill set as a leader in the construction industry and has helped reinvigorate the division's focus on clients, state-of-the-art technology, and the community in new and exciting ways while honoring the legacy and mission of Clancy & Theys. His contributions to the firm have helped make us a renowned industry leader, and we couldn't be more confident in his ability to continue driving our Wilmington division forward in this new position while leading with compassion and a vision for the future.
A Track Record in the Construction Industry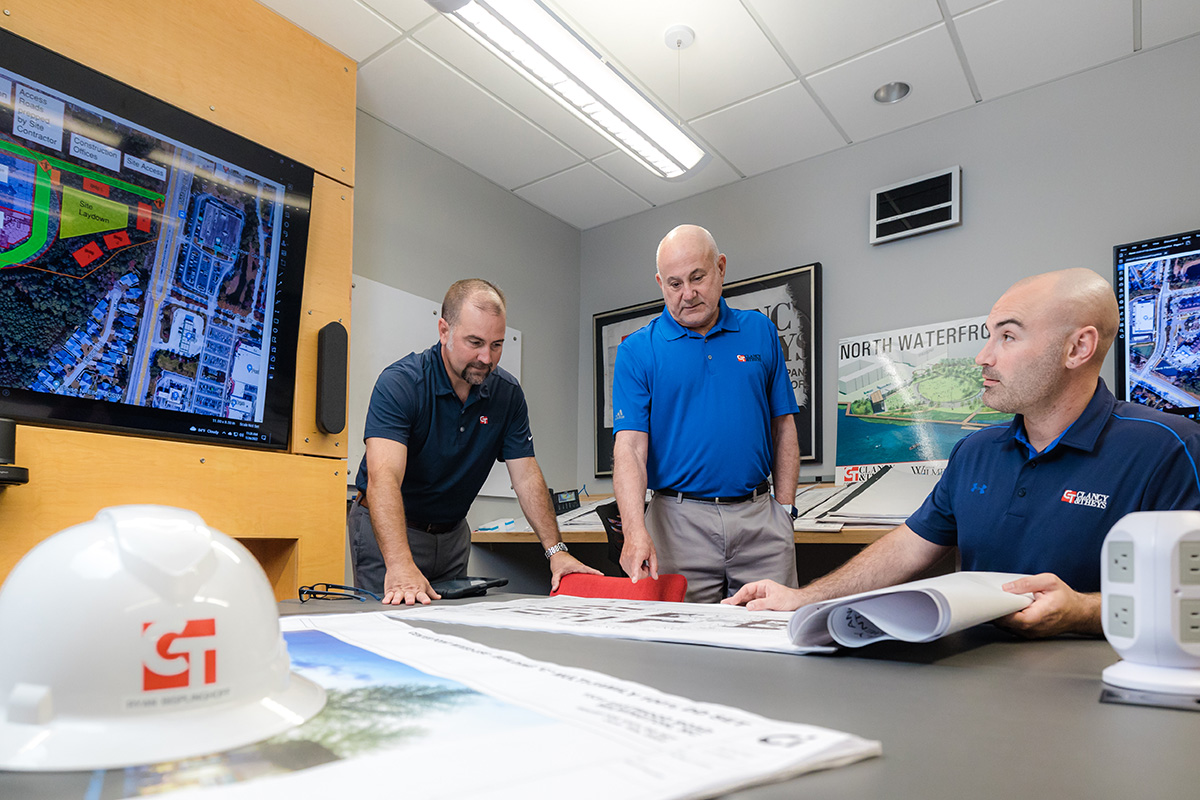 Michael began his career by working in residential and light commercial construction in high school. After graduation, he attended Wentworth Institute of Technology in Boston, Massachusetts, where he received a Bachelor of Science in Construction Management, a program that is ranked as one of the best in the nation.
Afterwards, Michael worked for a contractor based in Massachusetts. In this position, he worked on projects both regionally and nationally, sometimes traveling as far as California, Arizona, and New York. During this time, he worked his way from Assisting Estimator to Project Manager where he began to develop the leadership skills that would lead him to Clancy & Theys Wilmington.
Currently, he leads a number of large-scale projects in the greater Wilmington area. Some notable ones that he's managed during his time at Clancy & Theys include:
Throughout his career, Michael has also worked to develop himself as a leader and a construction industry professional. He has completed several leadership programs, including training at Dale Carnegie and the FMI Leadership Institute. He's also a LEED Accredited Professional, which focuses on the development of healthy, efficient, carbon, and cost-saving green building practices in the construction industry.
An Affinity for the Greater Wilmington Area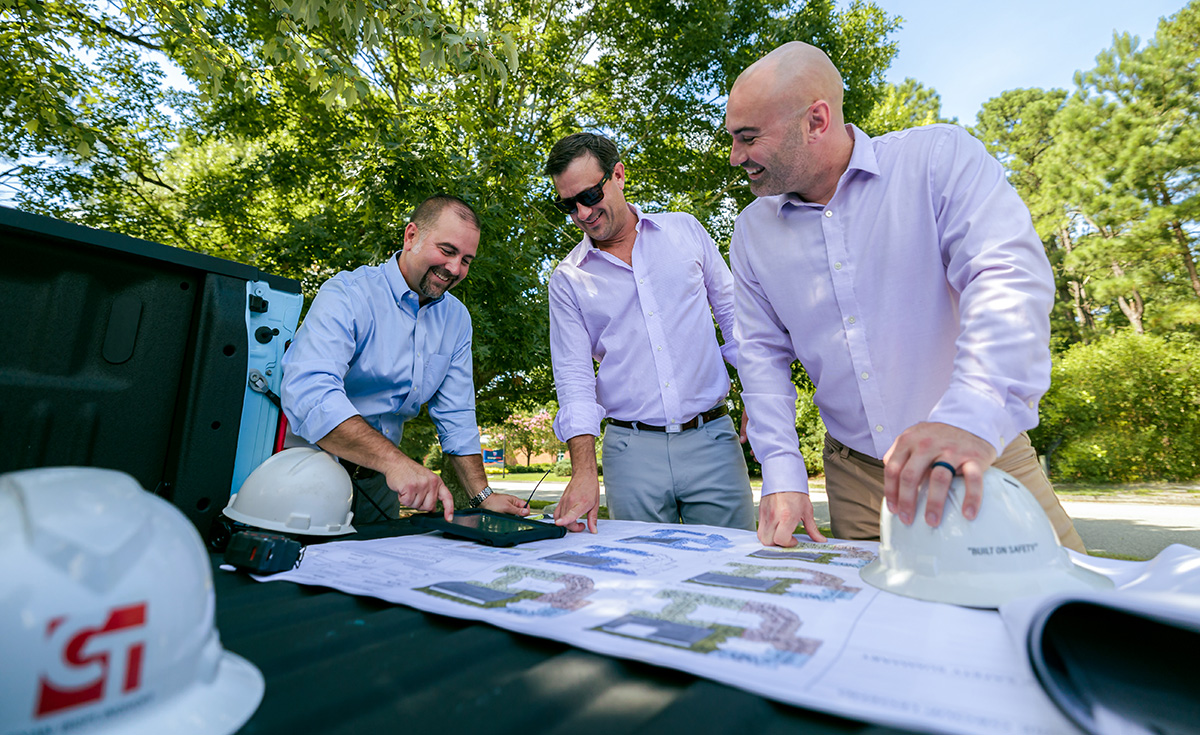 In 2015, Michael moved to Wilmington, NC after being recruited by Clancy & Theys' Wilmington division. He chose the area because of its small-town charm and big-city amenities, seeing it as the ideal place to settle down and start a family.
Michael was recruited, in part, based on his extensive experience managing construction projects across different industries, including hospitality, industrial, office, educational, healthcare and multi-unit residential. In addition, his previous role required him to travel to a variety of different markets, leading him to develop further experience with a variety of regional design characteristics, subcontractors, clients, and municipalities. All of this experience has given him top-tier communication and project management skills, which have proven invaluable to his team at Clancy & Theys.
At present, he acts as the Project Executive for The Metropolitan at the Riverwalk in Wilmington, North Carolina. This will be an impressive apartment complex in Downtown Wilmington overlooking the Riverfront Park and Live Oak Bank Pavilion with 293 Class A apartments.
A Distinguished Clancy & Theys Leader
During his time at Clancy & Theys, Michael has made himself an asset to everyone he comes across. As he's risen through the ranks, he's also done his part to give back both to the firm and his community.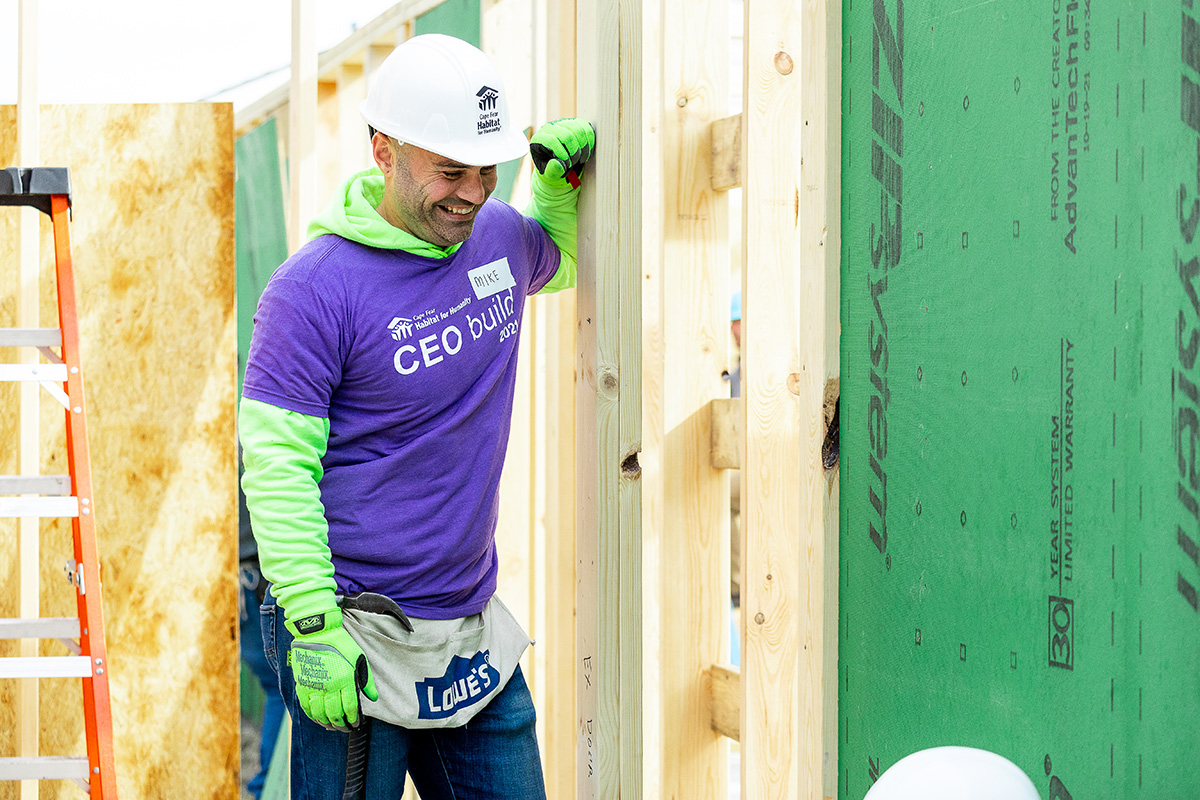 When he first moved to Wilmington, he joined Habitat for Humanity International and volunteered with Cape Fear Habitat for Humanity. In 2016, he helped build a home for a grandmother currently serving as caregiver for her two young grandchildren. Doing so, he got back to his roots by performing carpentry and manual labor.
He's also left his mark on the Wilmington professional community by serving as a member of the Wilmington Chamber of Commerce's Young Professional Advisory Council. Additionally, he is currently the Vice President of the Wilmington Contractors Association.
We are so excited to see how Michael will continue to shape and grow Clancy & Theys' Wilmington division!