Congratulations 2020 Graduates!
" Congratulations!
Today is your day.
You're off to Great Places!
You're off and away!
You have brains in your head.
You have feet in your shoes.
You can steer yourself
any direction you choose.
You're on your own. And you know what you know.
And YOU are the guy who'll decide where to go." – Dr. Seuss
While our graduation celebrations look a little different this year because of the pandemic, the reason to celebrate remains unchanged. Clancy & Theys Construction Company is proud of the accomplishments of the class of 2020. Please join us in congratulating our Clancy & Theys family graduates, as well as all 2020 graduates.
---
KINDERGARTEN GRADUATE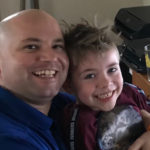 John Homa
John graduated from kindergarten at Poplin Elementary School in Indian Trail, NC. John is a very energetic boy who always has a smile on his face. He loves learning, playing outdoors, and spending time with his mommy, daddy, and baby brother, Christopher. John is also on a soccer team. He enjoyed meeting new friends this year and is looking forward to learning more new things next year in the first grade. When he grows up, John wants to be "just like his daddy." Mom (Megan) and Dad are very proud of him and excited for his bright future!
John is the son of John Homa (Estimator).
---
ELEMENTARY SCHOOL GRADUATES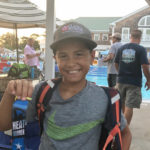 Caleb Cromer
Caleb graduated from Parsley Elementary in Wilmington NC. During his time at Parsley, he participated in Safety Patrol, Library helpers, and the Parsley Pacers running club. Caleb plays flag football, basketball, lacrosse, and is a member of a local swim team. Caleb will be attending Roland Grise Middle school this fall.
Caleb is the son of Zach Cromer (Manager of Preconstruction Services).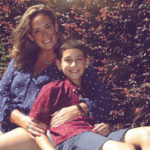 Grant Weidinger
Grant graduated from Grafton Bethel Elementary School in Yorktown, VA. He made the Dean's List multiple times, played soccer, was a member of the Lego Club, and earned a Black Belt in Tae Kwon Do. He is looking forward to having two floors (instead of one) in middle school and learning to play the trombone. He is deciding between a career as a veterinarian, like his Grammy, or an electrical engineer.
Grant is the son of Cassie Weidinger (Assistant Project Manager).
---
MIDDLE SCHOOL GRADUATES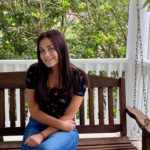 Ava Cromer
Ava graduated from Roland Grise Middle School in Wilmington, NC. During her middle school career, Ava participated in chorus and made many new friends. She enjoys attending school sporting events and going to the beach with her friends. Ava will be attending Hoggard High School in the fall. She hopes to study nursing at East Carolina University after high school.
Ava is the daughter of Zach Cromer (Manager of Preconstruction Services).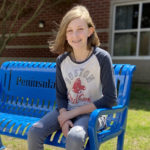 Nora McGuire
Nora graduated from eighth grade at Peninsula Catholic High School in Newport News, VA, and is now officially a high school freshman. This past year, Nora performed in the school's production of Beauty & the Beast, Jr., participated on the yearbook staff, played varsity basketball and varsity softball, achieved A/B honor roll every term, won second place in the school art show for one of her photos and received a year-end award for academic achievement. She is looking forward to returning to the PCHS campus in the fall, to playing basketball and softball again, and to her digital photography class.
Nora is the daughter of Holly McGuire (Office Manager).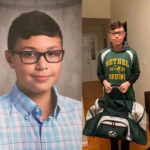 Darren Walker
Darren graduated from George P. Phenix Middle School in Hampton, VA, and will attend Bethel High School this fall. Darren achieved A/B honor roll every term during middle school and was accepted into the National Junior Honor Society. He played the trumpet in his school's band and made the Jazz Ensemble and the All-City Honor Band. In high school, he is looking forward to learning more about the world of IT with courses in programming, networking, and design. Darren made the JV soccer team for Bethel this year; however, the season was canceled due to COVID-19. While he was bummed about missing the season, he is excited to be able to try out for the varsity team next year.
Darren is the son of Shannon Walker (Project Management Assistant).
---
HIGH SCHOOL GRADUATES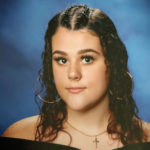 Linda Caine
Linda graduated from Denbigh High School in Newport News, VA. She was part of a dual enrollment program where she spent half of the day studying cosmetology at New Horizons. She plans to continue studying cosmetology and pursue a career as a make-up artist, nail technician, and hairdresser.
Linda is the daughter of Patty Webb (Accounting Manager).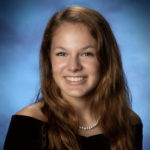 Madison Crum
Madison graduated Suma Cum Laude from Heritage High School in Wake Forest, NC. She was a member of the National Honor Society, Mu Alpha Theta Math Honor Society, and the French Honor Society. She will be attending the pre-med program at the University of North Carolina at Charlotte to prepare her for a career as a dermatologist.
Madison is the sister of Tyler Crum (Intern).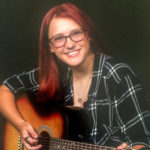 Kelly East
Kelly graduated from Grassfield High school in Chesapeake, VA with honors. Throughout high school, she was highly involved in music. She was in marching band, jazz band, symphonic band, pep band, and concert band. Kelly was a low reed section leader in marching band, composed her own arrangement of a song for a concert, and had several solos. She plans to begin community college in the fall to work toward her associate's degree and eventually transfer to Old Dominion University to earn a bachelor's in teaching. Her dream is to teach science.
Kelly is the daughter of David East (Superintendent).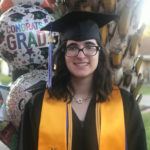 Marina Fernandes
Marina graduated in the top five of her class from Florida Virtual Schools. During her high school career, Marina took dual enrollment courses at the University of Florida, ran a small business, and volunteered in her community. She will continue her education at the University of Florida in the fall and plans to study electrical engineering. Her dream is to work in new product research and development.
Marina is the daughter of Paul Fernandes (Senior Project Manager).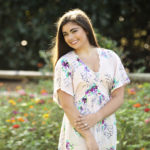 Sydney Manlove
Sydney graduated Summa Cum Laude from Frank W. Cox High School in Virginia Beach, VA. She was an executive board member for the National Honor Society, a senior editor of the yearbook staff, secretary of the Spanish Honor Society, and a member of the National English Honor Society, the National Science Honor Society, and Rho Kappa Social Studies Honor Society. Sydney also received the U.S. Figure Skating Silver Level Achievement Award. She will be attending The College of William & Mary in the fall.
Sydney is the daughter of Troy Manlove (Project Manager).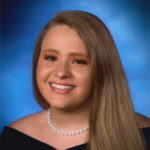 Kaylee Martinez
Kaylee graduated from Harnett Central High School in Angier, NC. She plans to attend Central Carolina Community College to study cosmetology.
Kaylee is the granddaughter of Wayne Holland (Senior Superintendent).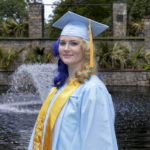 Piper Rasmussen
Piper graduated from First Colonial High School in Virginia Beach, VA, and the Governor's School for the Arts in Norfolk, VA. She was a member of the National Arts Honor Society, took part in the 2019 Summer Residential Governor's School for Visual and Performing Arts at Radford University, won first place in the 2019 Wearable Arts Fashion Show inspired by works on view at Chrysler Museum in Norfolk, VA, was the first place Reflections District winner for the 2018-19 Visual Arts "Hero's Around Me" and the first place winner for the Visual Arts Magnet Level at the 2018 Neptune Festival in Virginia Beach, VA. Piper will be attending the School of the Art Institute of Chicago with a partial merit scholarship in the fall where she will continue to focus on fiber works art and fashion.
Piper is the daughter of Todd Rasmussen (Project Manager).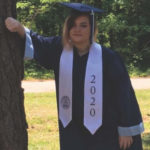 Marissa Smith
Marissa graduated from Cleveland High School in Clayton, NC. During her high school career, she participated in Girl Scouts and received a certification in Illustrator. She has been accepted to Johnston County Community College and plans to transfer to NC State to major in Herpetology.
Marissa is the daughter of Dawn Smith (Project Management Assistant).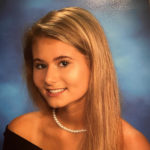 Abigail Stauffer
Abigail graduated Summa Cum Laude from Garner Magnet High School in Garner, NC. She was named a North Carolina Scholar and was a member of the National Honor Society. She played varsity lacrosse all four years of high school and was named All-Conference her junior year. Abigail will be attending the University of North Carolina at Wilmington's Honors College to study biology.
Abigail is the daughter of Cynthia Stauffer (Executive Assistant).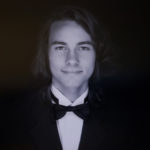 Bracey Stauffer
Bracey graduated from Cleveland High School in Clayton, NC. He was a member of the National Society of High School Scholars and a defender and long-stick midfielder on the Clayton Warriors Lacrosse Club team. He will be attending Wake Technical Community College to study emergency medical science in pursuit of a career as a paramedic.
Bracey is the son of Jill Stauffer (Corporate Fleet Manager and Project Accounting Specialist).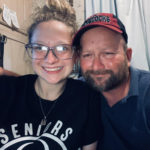 Hannah Mae Elizabeth Williams
Hannah graduated with honors from Lugoff-Elgin High School in Lugoff, SC. Hannah has worked to overcome the passing of her mother due to cancer seven years ago. Her family knows her mother would be so proud of all she has achieved. She will attend the University of South Carolina this fall to study for a career as a pediatrician.
Hannah is the daughter of Curtis Fowble (Carpenter).
---
COLLEGE GRADUATES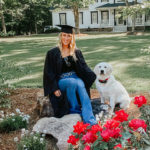 Rieley Chambers
Rieley graduated from Middle Tennessee State University (MTSU) with a B.S. in journalism with a concentration in public relations and advertising and a minor in communications. She was an Experiential Learning Scholar and a member/president of the women's soccer club. Rieley will return to MTSU this fall to pursue a master's degree in media and communication.
Rieley is the daughter of Matt Chambers (Senior Director of Corporate Project Development).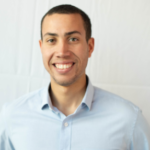 Corey Douglas
Corey graduated from Western Carolina University with a B.S. in Business Administration. Corey, who is an Assistant Project Manager at Clancy & Theys, plans to use his degree to promote his business and leadership fortitude while becoming a valuable project manager and an asset to our team.
Corey is an Assistant Project Manager.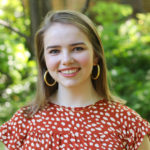 Helen Goggins
Helen graduated with the highest honors from the University of Virginia with a master's degree in teaching with a focus on secondary education in Social Studies. She has accepted a job teaching 7th grade Social Studies this fall in Manassas, VA.
Helen is the daughter of Bill Goggins (Vice President and Virginia Division CEO).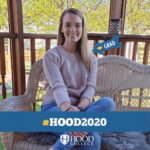 Kayla Mathias
Kayla graduated from Hood College in Frederick, MD with a B.A. in Early Childhood Education. While she attended college full-time, Kayla worked part-time and raised two children under the age of four. She also made the Dean's List her junior and senior years. Kayla has secured a teaching position with Frederick County Public Schools that will begin this September.
Kayla is the daughter of Laura Hastings (Assistant Superintendent).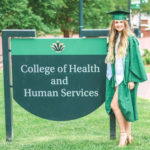 Rachel Olivia Smith
Rachel graduated from the University of North Carolina at Charlotte with a bachelor's of science in health systems management and minors in public health and sociology. Rachel was a member of Chi Omega and served as the president of the women's lacrosse team. She is currently looking for employment opportunities within hospital management.
Rachel is the daughter of Roy Smith (Superintendent).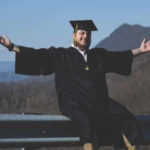 Tyler Smith
Tyler graduated with a bachelor's degree in social work from Appalachian State University. During his time at Appalachian State, he received the best score for an internship that the professor had given in 20 years. He currently manages a music artist (Next Day) in Atlanta, GA and just accepted a social work position at The Hospitality House in Boone, NC.
Tyler is the son of Dawn Smith (Project Manager Assistant).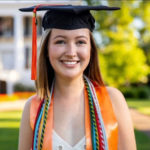 Caroline Stallings
Caroline graduated Cum Laude from the University of Alabama with a bachelor's degree in mechanical engineering. During her college career, she was a finalist in the NASA Micro-G NExT competition, was an SGA Senator, and a member of the Society of Women Engineers and Alpha Chi Omega. She is moving to Ft. Worth, TX in July to begin her career at Lockheed Martin.
Caroline is the daughter of Harry Stallings (Senior Project Manager).