Clancy & Theys Raleigh collecting food for the Food Bank of Central and Eastern North Carolina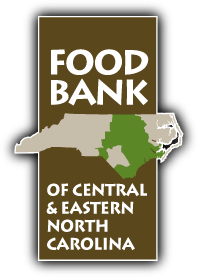 The Clancy & Theys Raleigh office is excited to partner with the Food Bank of Central & Eastern North Carolina for the company's fall food drive. Over the next month, the Clancy & Theys team will be collecting canned goods and non-perishable food items to benefit the organization.
The Food Bank of Central & Eastern North Carolina is a nonprofit organization committed to fighting hunger across its 34-county service area. The food bank has provided food for people at risk of hunger for over 35 years.
Food insecurity remains a serious problem in central and eastern North Carolina – in the counties served by the food bank, nearly 605,000 people struggle to access an adequate amount of nutritious food. 1 in 3 people served by the food bank are children, and an additional eight percent are elderly.
In addition to our Raleigh headquarters, Clancy & Theys is collecting donations at several of our local jobsites: North Ridge Elementary and Peace and West in Raleigh, and Solis Brightleaf in Durham. You can drop off items at any of these locations until November 9th. The food bank is especially in need of:
Canned fruits & vegetables
Canned meat
Canned beans & soup
Cereal
Whole grain pasta & rice
Peanut butter
Hygiene items
Household cleaning items
Paper products (paper towels, toilet paper, etc…)
While the food bank is already collecting items for the Thanksgiving holiday, they are still in need of food supplies and basic necessities to help in the aftermath of Hurricane Florence. Read more about the Food Bank of Central & Eastern North Carolina here and follow along with our companywide food drive using #ClancyTheysFightsHunger.