Clancy & Theys partners with Wake County schools to give students hands-on experience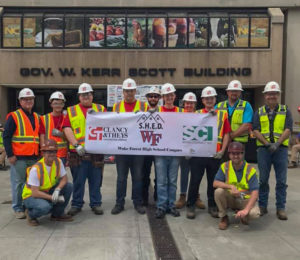 In March, Clancy & Theys partnered with the Wake County Public School System on its Students' Hands-On Experience Day (S.H.E.D), a program of the WCPSS Schools to Careers committee.
The S.H.E.D. program is an ongoing partnership between contractors and local high schools that allows drafting and carpentry students to gain hands-on experience in the field. As part of the partnership, students participated in a shed design and building competition.
Clancy & Theys employees worked with Wake Forest High School to mentor students prior to and throughout the build. The team educated students on safety, quality, planning, communication and scheduling, setting them up for success during the building competition.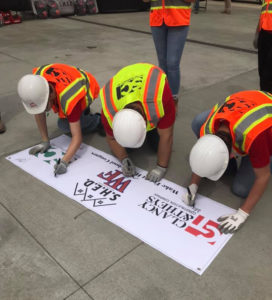 "We had a great time working with the Wake Forest High students and, after a week of hard work, they completed an impressive build," said Bobby Anweiler, project manager at Clancy & Theys. "It's great to see young students eager to learn about the construction industry and gain hands-on experience in the field."
Clancy & Theys is proud to partner with WCPSS to mentor the next generation of skilled contractors and looks forward to seeing the students' future success in the industry.