Clancy & Theys partners with Layers of Dignity to provide clothing for sexual assault survivors
Clancy & Theys is collecting new clothes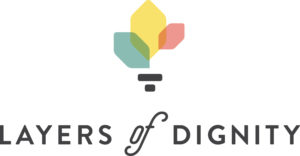 for Layers of Dignity, a charity organized to support victims of sexual assault. They will be accepting donations at the Raleigh office through March 15th to help provide clothing for victims.
Layers of Dignity is a Raleigh-based charity that provides clothing and support to sexual assault survivors post-trauma in emergency departments and women's advocacy centers. As victims of a crime, survivor's clothes and shoes are often taken as evidence, leaving them with only paper hospital gowns to wear home.
Following a medical exam, victims of sexual assault are given a Layers of Dignity tote filled with new clothes, shoes and other essentials to wear home. Each bag also includes a letter written by a fellow survivor to help the victims know they are not alone.
You can contribute by bringing new clothing items to the Superintendent's area at the Clancy & Theys headquarters in Raleigh. On March 20th at 5:00 p.m., the team is invited to participate in a packing party at WakeMed Andrews Conference Center, where they will pack totes filled with clothing and necessities for Layers of Dignity.
Layers of Dignity accepts the following items:
Full-length leggings
Long pants
Long-sleeve cardigans
Long-sleeve blouses
Pull overs
Warm socks
Underwear
Sports bras
Sandals
Clany & Theys is participating in the Layers of Dignity drive in conjunction with Leadership Raleigh, Dewberry Engineering, WakeMed, Lung Cancer Initiative of NC, Empire Properties, and Local Government Federal Credit Union.
You can view Layers of Dignity's Amazon wish list here.