Clancy & Theys Lends Construction Expertise on Smoky Hollow Development
Excitement continues to build throughout the community for Raleigh's upcoming mixed-use development Smoky Hollow, located in a booming area just above the heart of downtown. Leading the construction of both Phase 1 and Phase 2 of the project, Clancy & Theys, known nationally for its leadership in the industry, lends its expertise in urban infill and mixed-use projects from across the region.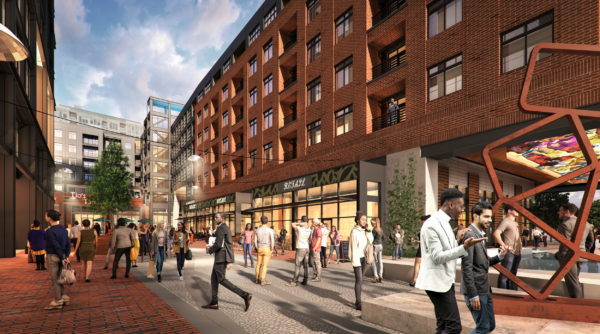 Overseeing both phases of the construction project are Clancy & Theys' project executive Fleming Herring and senior superintendent Dennis Strickland. Herring and Strickland worked with one of Smoky Hollow's developers, Kane Realty Corporation, previously on the successful Park Central development in the Midtown District of North Hills. Williams Realty & Building Company is partnered with Kane Realty on the Smoky Hollow development.
"Working with Kane Realty and Williams Realty & Building Company has been an honor," said Fleming. "Their thoughtful approach to adding to Raleigh's beautiful skyline with unique projects like Smoky Hollow is inspiring. We hope to continue working together for years to come."
When complete, Smoky Hollow will be a dynamic, revitalized district reborn from history with a creative blend of upscale conveniences. Neighbors have been buzzing about the 45,600-square-foot Publix – downtown Raleigh's first grocery store – which is scheduled to open next spring.
In addition to Publix, the first phase of Smoky Hollow will include 5,000 SF of additional ground floor retail space with upper floors occupied by Peace Street Apartment's 417 premium apartment homes. Phase 1 is on track to open in spring 2020.
The second phase of construction is also underway and is slated to open late next year. The property will include 225,000 SF of Class A office space, The Line's 283 apartment homes and urban amenities, structured parking and a pedestrian promenade surrounded by 40,000 SF of restaurants and retail.
After nearly 50 years on Cabarrus Street, Clancy & Theys will be moving its Raleigh headquarters to Smoky Hollow in early 2021 and will occupy approximately 15,000 SF of the new office space.