Clancy & Theys joins the fight against cancer with more than $12,000 raised
This year, a team from the Clancy & Theys Newport News office, dubbed the "Clancy Cancer Fighters," participated in the Newport News-York-Poquoson Relay for Life. The team raised more than $12,000 to fund cancer research, and 14 team members and their families participated in Relay-day events.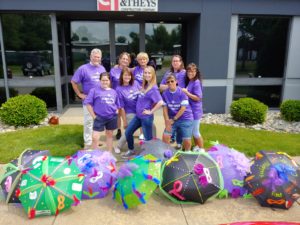 Relay for Life is a community-based fundraising event for the American Cancer Society. Each year, more than 5,000 Relay for Life events take place in over 20 countries around the world. Relay for Life's mission is to raise funds to increase cancer survival, decrease the incidence of cancer, and improve the quality of life for cancer patients and their caregivers.
Over the last year, the Clancy & Theys team has worked to raise funds for their local Relay for Life event by putting together gift baskets to be raffled at the event, raised funds on social media and via email, and also made personal donations. Out of 90 teams that participated in the event, Clancy & Theys ranked third for their strong fundraising efforts.
Many Clancy & Theys employees have been affected by cancer in some way – either through family members or friends who have had disease, or by being survivors themselves. Patty Webb, cancer survivor and accounting manager at Clancy & Theys, spearheaded the team's Relay for Life efforts this year.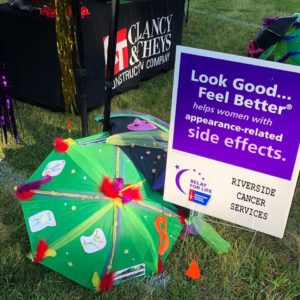 "As a cancer survivor, I've seen first-hand the impact of the American Cancer Society's work, and it means so much to me to be able to play a part in their efforts," said Patty. "I am so grateful to work for a company that allows me to give back to my community and make a difference for causes I'm passionate about."
Community involvement and philanthropy are key parts of Clancy & Theys' company culture. Clancy & Theys would like to thank all the team members who made this event a success, in addition to the many subcontractors and suppliers who supported the cause and made donations. The team is already looking ahead to the 2020 event and beginning to plan next year's fundraising efforts.
You can learn more about Relay for Life here.