Clancy & Theys Joins Partner Cambridge Village Optimal Living® to Break Ground on New Generation of Retirement Living Community
The Clancy and Theys team had a 'blast' during The Cambridge at Brier Creek groundbreaking recently that included the traditional gold-tipped shovels, but ended with explosives doing most of the hard work of moving the dirt in this 'booming' area of Raleigh. Phase 1 of the new retirement community is scheduled to open in late summer 2021.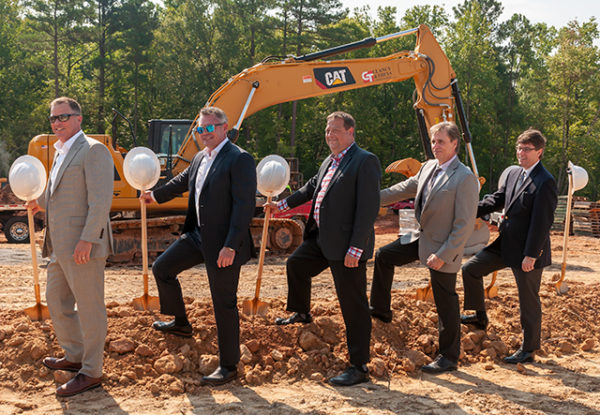 Offering 205 spacious one- and two-bedroom apartments, The Cambridge at Brier Creek is designed to showcase the new generation of retirement living for active, 55+ seniors, allowing them to have input on how their 'optimal life' is designed. This resort-style retirement community is filled with amenities that include a salon and spa, concierge healthcare, restaurant-style dining, housekeeping, movie theater, library, and more. Most importantly, The Cambridge at Brier Creek offers all of these luxuries in an all-inclusive living style with flexible leasing options, but without the usual large buy-in fee.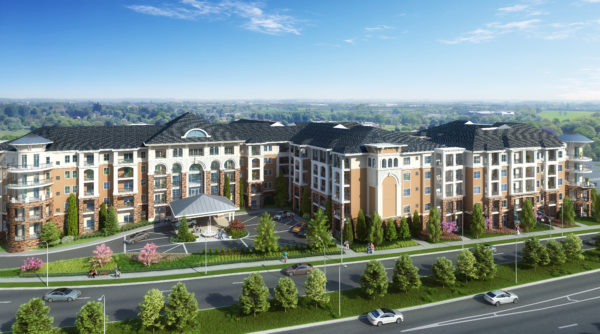 "The Cambridge at Brier Creek will be the perfect complement to draw active adults to this popular, growing area,' said John Andras, vice president of preconstruction at Clancy & Theys. "We are honored to be a part of bringing this innovative community to life." The Cambridge at Brier Creek is easily accessible to the Raleigh-Durham International Airport as well as all the niceties the Triangle has to offer.
Located on 12.5 acres at the corner of T.W. Alexander Drive and Brier Creek Parkway in northwest Raleigh, The Cambridge at Brier Creek is within walking distance to upscale restaurants and shopping, as well as being surrounded by new and expanding commercial and residential developments.
In addition, The Cambridge at Brier Creek will feature a 25,000 sq. ft., state-of-the-art Cambridge Fitness Optimal Living® Center, open to both residents and neighbors. Members will enjoy an indoor heated lap pool, , steam room, group exercise studio, and cardio and strength equipment. Group exercise classes, personal training, and monthly health and wellness seminars will also be offered in this community gathering space.
Learn more about The Cambridge at Brier Creek here.