Clancy & Theys Hosts ICRA Training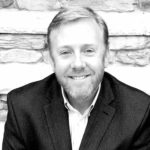 By Bryan Roof
Managing Director, Life & Health Sciences
Clancy & Theys Construction Company
When you envision a loved one healing or recovering at a hospital or other sensitive healthcare environment it may conjure up visions of a quite stillness, of caring and skilled nurses helping patients, or enlightened doctors discussing outcomes of intricate procedures.  Not often does that imagery entail construction equipment, drills, sheet metal, cranes, vibrations, and crews with dusty boots.  I assure you however, that those details are at the forefront of consideration and planning for all of us who work in and around construction projects at a healthcare facility.
Did you know?
According to 2020 progress reporting from the CDC, healthcare-associated infections (HAIs), infections people get while they are receiving health care for another condition, occurred at a rate of ~3.2% in US healthcare facilities. This is under the 4% target but, still accounts for roughly 1 in 31 patients. Of this number, it's estimated that 5% of HAIs are related to maintenance & construction activities.
Noise and vibration for neonatal intensive care patients can have lifelong impacts to their health and wellbeing. According to NIH, the recommended noise level in a NICU should not exceed 45 decibels, noted as barely audible. To put this into perspective 45dB is similar to the hum of a refrigerator.  Imagine the potential impact of building an addition onto a hospital adjacent to the NICU department.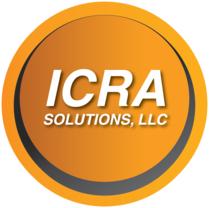 Understanding infection control risk assessment (ICRA) guidelines, implementing mitigation strategies, and executing/monitoring/reporting good practices is critical to the safety of patients, staff, visitors, and project personnel!
Clancy & Theys' commitment to these standards led us to recently host an ICRA training and certification event at our corporate office in Raleigh, NC.  Staff members from various departments and from all five of our regional offices attended.  Beyond our own interests we saw value in offering this opportunity to industry partners as well, and enjoyed having several leading healthcare groups join us including UNC Health, Hammes Company, Development & Construction Insight (DCI), EYP, Little Diversified, LS3P, and HDR.  The communities experience was broad, ranging from new to this sector to those with 20+ years of healthcare design and construction expertise. The opportunity to share knowledge, ideas, and practice across multiple disciplines (design, construction, and owner) and from varying levels of expertise was impactful.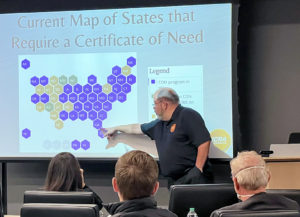 ICRA Solutions, from Atlanta GA conducted our training session.  Byron Burns – CFHM, CHC, AHA/ASHE Faculty Member expertly led the group through the Construction in Healthcare Facilities Workshop & Certification program.  This program consisted of five key sections:
ICRA Documentation Requirements & Permits
Alternative/Interim Life Safety Measures
Mechanical Systems & Utility Isolation
Containment and Barriers
Construction Effects on Hospital Operations.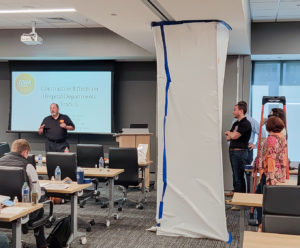 In addition to learning and understanding this key information our group had the opportunity for hands-on application with building a containment zone, pressuring the area, and monitoring it.  "As an Owner Representative, I found this training relevant and useful in my work," Said Brian Conklin, Sr. Project Executive, Hammes, "I wish I had attended years ago."
At the conclusion of an informative day of learning and implementing, nearly sixty individuals were eligible to obtain their ICRA I certification.  I could not be more pleased with the opportunity to provide this value to our Clancy & Theys team members and our industry partners.  As the saying goes "a rising tide lifts all boats".  We are committed to working together to improve the health and wellbeing of patients, staff, visitors, and project personnel in the healthcare arena.