Clancy & Theys Construction breaks ground on new South Piedmont Community College building
Clancy & Theys breaks ground on new South Piedmont Community College building
November 27, 2018
Clancy & Theys Construction recently broke ground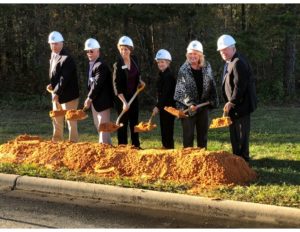 on a new classroom building at South Piedmont Community College in Polkton, North Carolina. The three-story, 74,889-square-foot building will serve as the new focal point of the campus, featuring offices, additional classrooms, science labs, student dining, a bookstore and support spaces.
SPCC, founded in 1999, currently serves nearly 3,000 students and employs 87 full-time and 165 part-time faculty members across its campuses. Slated for completion in 2020, the new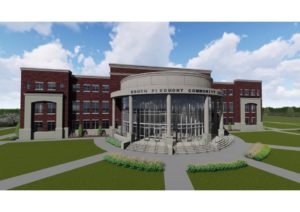 building is expected to help alleviate current overcrowding and scheduling issues to offer a more flexible, effective learning environment for students. It will also be equipped with updated technology to be used by students in the classroom.
The ceremony was facilitated by SPCC President Dr. Maria Pharr, who called the project a "beautiful building that has really been a dream for us at the college." A number of Clancy & Theys team members attended the groundbreaking, including Vice President Robert Hall.
Clancy & Theys is honored to be a part of this higher education and workforce development investment in Union County, and we look forward to creating an environment that will foster an enhanced learning experience for the students at SPCC in the years to come.
Read more about the groundbreaking ceremony from WCNC here.