Clancy & Theys Charlotte Packs Gift Boxes for Children in Need Around the World
Clancy & Theys Charlotte packs gift boxes for children in need around the world
December 21, 2018
This holiday season, the Clancy & Theys Charlotte office partnered with Operation Christmas Child for the team's holiday charity event. Employees volunteered at one of the organization's local processing centers, helping pack shoeboxes filled with simple gifts for children around the world.
Operation Christmas Child is a project of Samaritan's Purse, an international relief organization. Every Christmas, the program provides local partners around the world with shoeboxes filled with small toys, hygiene products and school supplies. The boxes are then shipped to children in countries outside the United States affected by war, poverty, natural disaster, famine or disease, or to children living on Native American reservations in the U.S.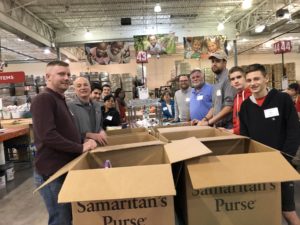 Throughout the year, Clancy & Theys' five offices each participate in a number of philanthropic events and initiatives. This year, the team has held canned food drives, toy drives, built houses with Habitat for Humanity, participated in Hurricane Florence relief efforts, and helped fight food insecurity with the Happy Tooth Foundation.
"At Clancy & Theys, philanthropy is at the core of our company culture," said Robert Hall, Vice President and CEO of Clancy & Theys Charlotte. "Packing shoeboxes for Operation Christmas Child was a fun activity for our team, and we are grateful for the opportunity to help provide children in need with necessities and gifts during the holiday season."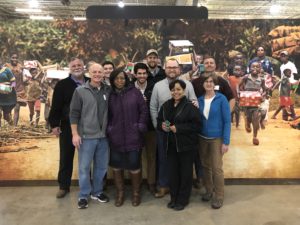 We thank all Clancy & Theys employees for their efforts in making this, and our other charity events, a huge success this year – it would not be possible without the support of the entire team. We hope everyone has a safe and happy holiday!