Clancy & Theys Celebrates Opening of North Ridge Elementary School
North Ridge Elementary School principal Rob Soutter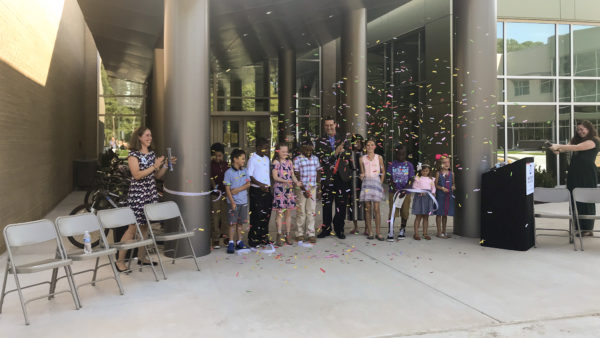 recently welcomed students, staff and parents to the start of the school year at their brand new, two-story, 115,000 SF school built by Clancy & Theys. For the first time in many years, all of the students and teachers were under one roof. The old school campus, originally built in 1967, consisted of exterior, covered walkways that potentially left the children cold or wet when changing classes between buildings and the 14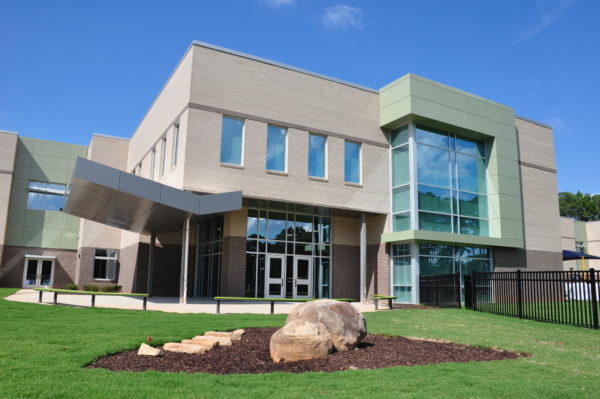 portable classrooms.
"We are excited to have had this opportunity to work with Wake County Public School System (WCPSS) on another school," said project manager Bobby Anweiler. Clancy & Theys has been building schools with WCPSS since the 1950s.
At the close of the 2018 school year, Clancy & Theys took on this nearly $30 million school replacement challenge.  In a quickened turnaround schedule, the team abated asbestos and demolished the old buildings to get ready to build back a bigger and better version by the first day of classes in August 2019. In addition to the time constraints to deliver the school on time, it also turned out to be one of area's rainiest seasons with an unbelievable 67" of rain falling during the building schedule.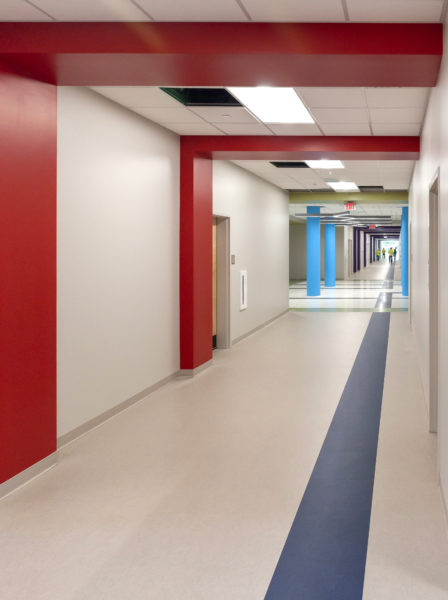 The new school features state-of-the-art technology including 70" wall monitors in every classroom, dry-erase tables, collaborative learning areas, synthetic turf play areas for pre-K and expansive glass window walls to help bring the outside in.
This project also marked Clancy & Theys breaking a company record for historically underutilized business (HUB) participation. The project achieved a 57% HUB participation rate, surpassing the goal of 20% agreed upon by WCPSS and Clancy & Theys.
"We had top notch trades across the board, and each worked tirelessly on this project to ensure it was a success for WCPSS," added Anweiler. Seventeen first tier and 16 second tier Minority Business Enterprises (MBE) subcontractors and suppliers participated in the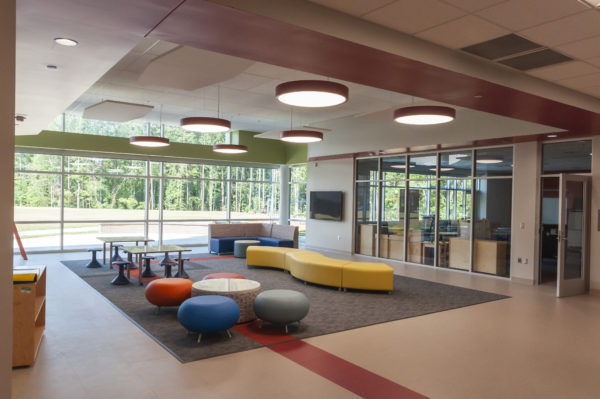 North Ridge Elementary project.
With all of the hurdles the Clancy & Theys team faced, their biggest sense of satisfaction for a job well done occurred on the first day of school when watching the gleam of excitement on the faces of the students, teachers and parents as they arrived.
"You could just see how happy everyone was to be in the brand-new school that would provide such a great learning environment." Said Anweiler. "We feel like we are making a difference to the families and the community and that is such a great feeling of accomplishment."