Clancy & Theys Breaking Ground With Fallon Company on 301 Hillsborough – Raleigh Crossing
Clancy & Theys Construction Company proudly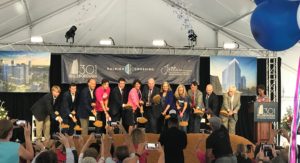 participated in the groundbreaking ceremony for one of the newest high-rise projects, Raleigh Crossing or 301 Hillsborough,  in Raleigh's downtown. The Fallon Company, along with Pendo and the rest of the project team celebrated with the City of Raleigh and many others on Monday morning, September 9th, 2019, on the future site. Congratulatory remarks and welcomes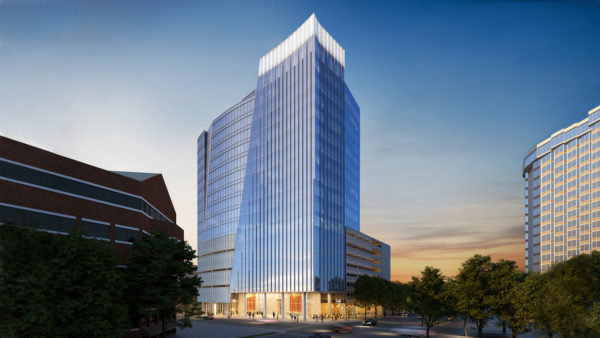 were given by the North Carolina Department of Commerce and the City of Raleigh.
The Clancy & Theys project team is looking to begin construction this fall. Phase 1 of the Raleigh Crossing project will include a 19-story commercial tower with ground level retail, 7-stories of parking, and 11 additional stories with over 280,000 square feet of office space. Phase 2 will potentially include additional hospitality and apartment towers, eventually filling most of the block between Hillsborough Street, N. Dawson Street, West Morgan Street and S. Harrington Street.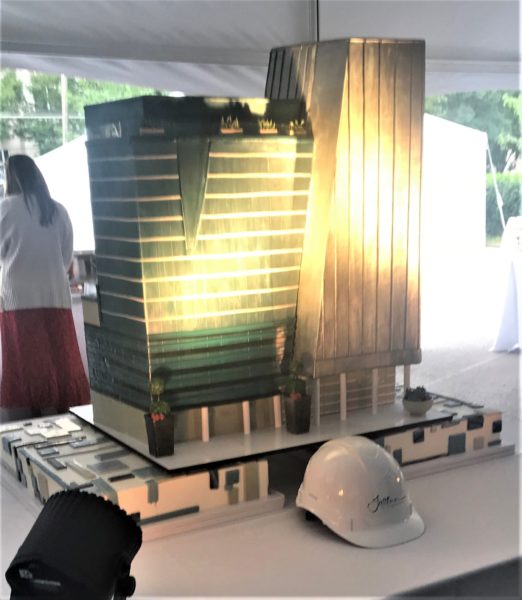 "The Raleigh Crossing project will be an outstanding addition to Raleigh's thriving downtown" said Tim Clancy, President of Clancy & Theys Construction. "We are thrilled to be a part of this project team, working with Fallon and Duda|Paine on such an exciting undertaking."
This will be the third recent high-rise project Clancy & Theys will have under construction in Raleigh's downtown. The Smoky Hollow development near Peace Street and Capital Boulevard will boast an 11-story apartment tower and a 9-story office building, along with a Publix grocery store and many other future retail offerings in the second phase of the development. As one of Raleigh's oldest companies with more than 70 years in business, Clancy & Theys is one of the areas predominate builders of high-rise projects in the area, including the SECU tower, the Quarum Center, Residence Inn-Downtown and Imperial Center's IQVIA.