Baker Glasgow is Named the New President of Clancy & Theys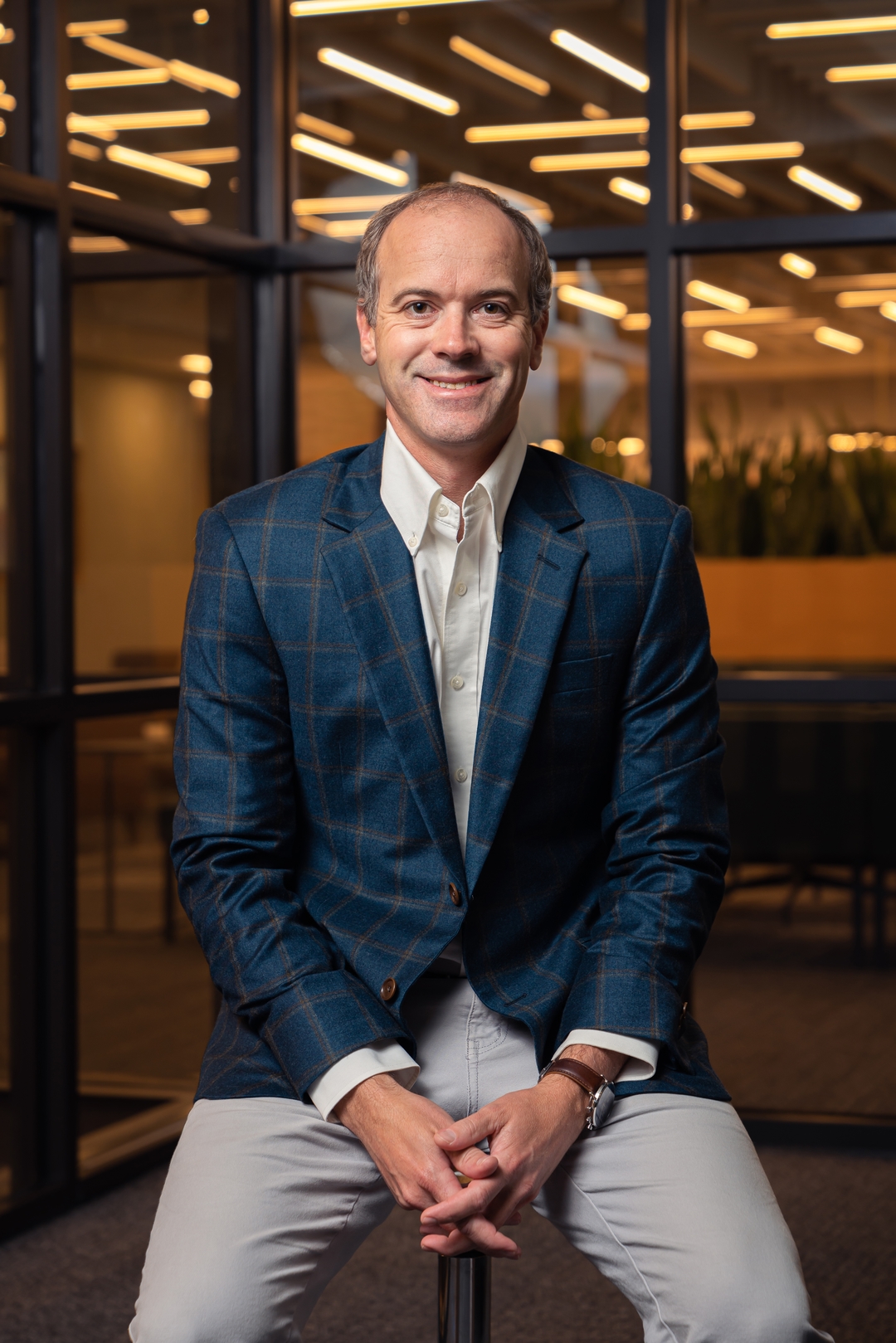 We are excited to announce that Baker Glasgow will be the new president of Clancy & Theys following David T. "Tim" Clancy's retirement. 
As of January 1st, Baker began his role  as president. He will define and lead corporate strategy and vision, oversee the company's operations, and strengthen the organization's infrastructure, systems and processes.
Baker has a legacy of success at Clancy & Theys and is known for his innovative vision, proven leadership skills, and entrepreneurial spirit. He has led some of the company's biggest, most challenging projects and is the right person to lead Clancy & Theys into 2022 and beyond.
Proven Success
Baker first joined Clancy & Theys in 2005 as an assistant project manager. During this time, he was integral to implementing a uniform project management and accounting software across all five Clancy & Theys divisions. 
He also led the successful and timely completion of the Imperial Tower project (IQVIA), a 12-story office building along Interstate 40 at Page Road in Durham. The project is often described as a "lantern of glass," and has been dubbed the crown jewel of the 4.5 million-square-foot business park where it is located.

During his 15+ years with the organization, he has built and enhanced a system of workflows and processes for the company. His fellow employees credit his success here to his focus on expanding and innovating technology within the office, and using it to foster inter-office collaboration across every division.
This is part of Baker's larger goal to create "One Clancy" throughout every division. 
Baker began working at the corporate level to make all processes and communications consistent across all offices, at every level. When he rose to VP, he worked diligently and transparently to improve office communications across Clancy & Theys' five geographic areas and foster a truly collaborative environment.
"I knew we needed to start sharing our own experiences across the company." says Baker, "Our knowledge from a project in one location can lead to bigger opportunities in different markets. Without consistent, open lines of  communication, that knowledge is lost."
Collaborative Leadership
In 2015, Baker was named Vice President of Construction. In this role, he nurtured an empowering, entrepreneurial, and collaborative environment at Clancy & Theys that led to larger and more complex projects. 
As VP, Baker was involved in some of our first projects that exceeded $100 million; The Peace Raleigh Apartments, The Tower at Cardinal North Hills and Searstone Phase II. 
Baker's involvement on The Peace Raleigh Apartments project was instrumental to its successful execution. It was completed in May 2020.
An Employee-First Culture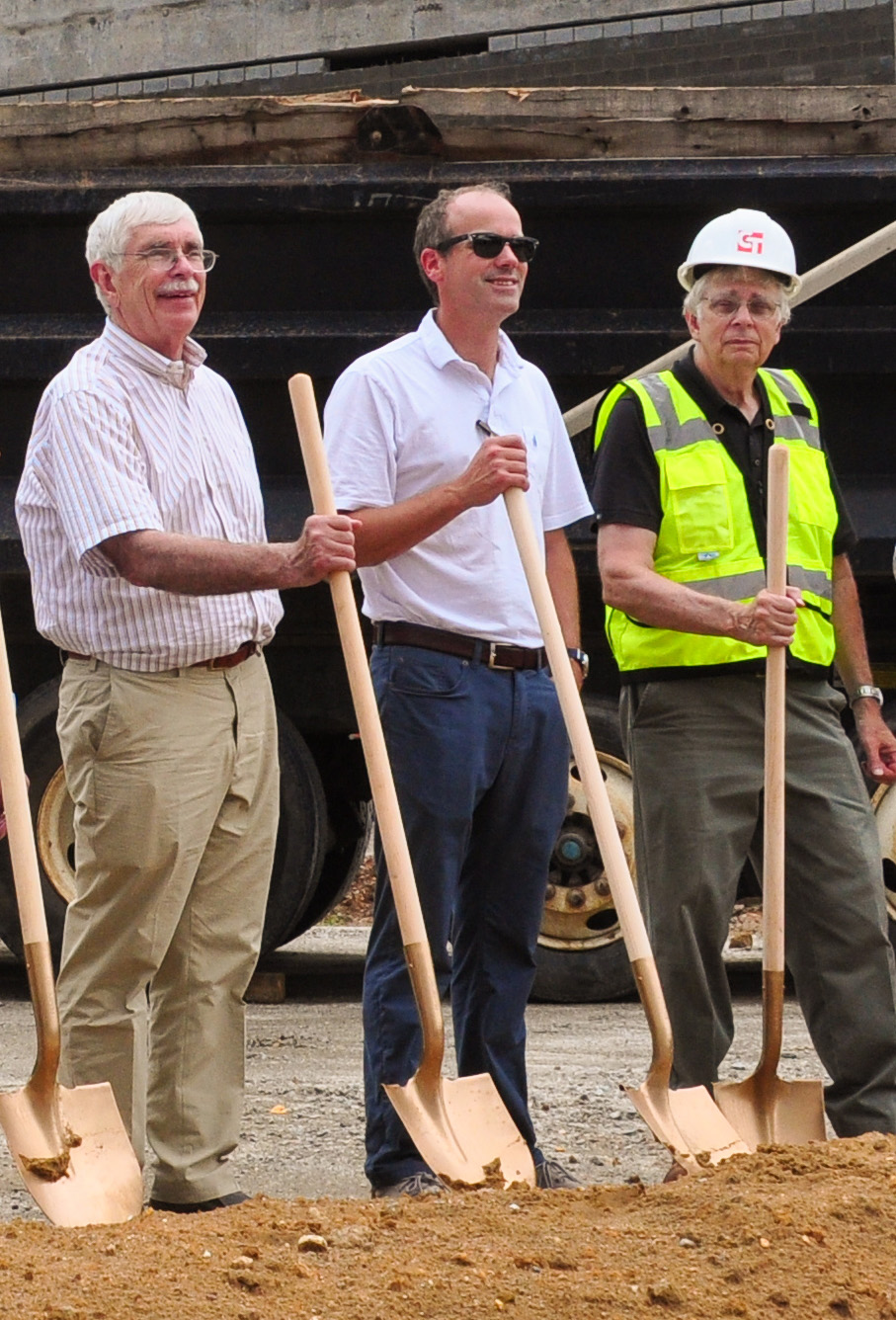 Baker's promotion to President and Tick Clancy's appointment to Chairman of the Board was the next step for the future of Clancy & Theys as we continue with our 10-year transition plan.
"I mean, it's exciting and there's entrepreneurial spirit among the people here, the new people… and so that makes it exciting for them," said Tim Clancy. "Baker and Tom and all the division managers will do a great job, and I think they'll run the company like my father and uncle did too."
David T. "Tim" Clancy served as president  from 1986 to 2021 and remains on the board of directors. In his words, "things are going to get bigger, and I am confident the new leadership will run it better than we did. They have new concepts, new ideas that come with youth and I feel very good about the direction the company is headed."