ABC STEP Safety Management System Recognizes Clancy & Theys for their Diamond Level Safety Standards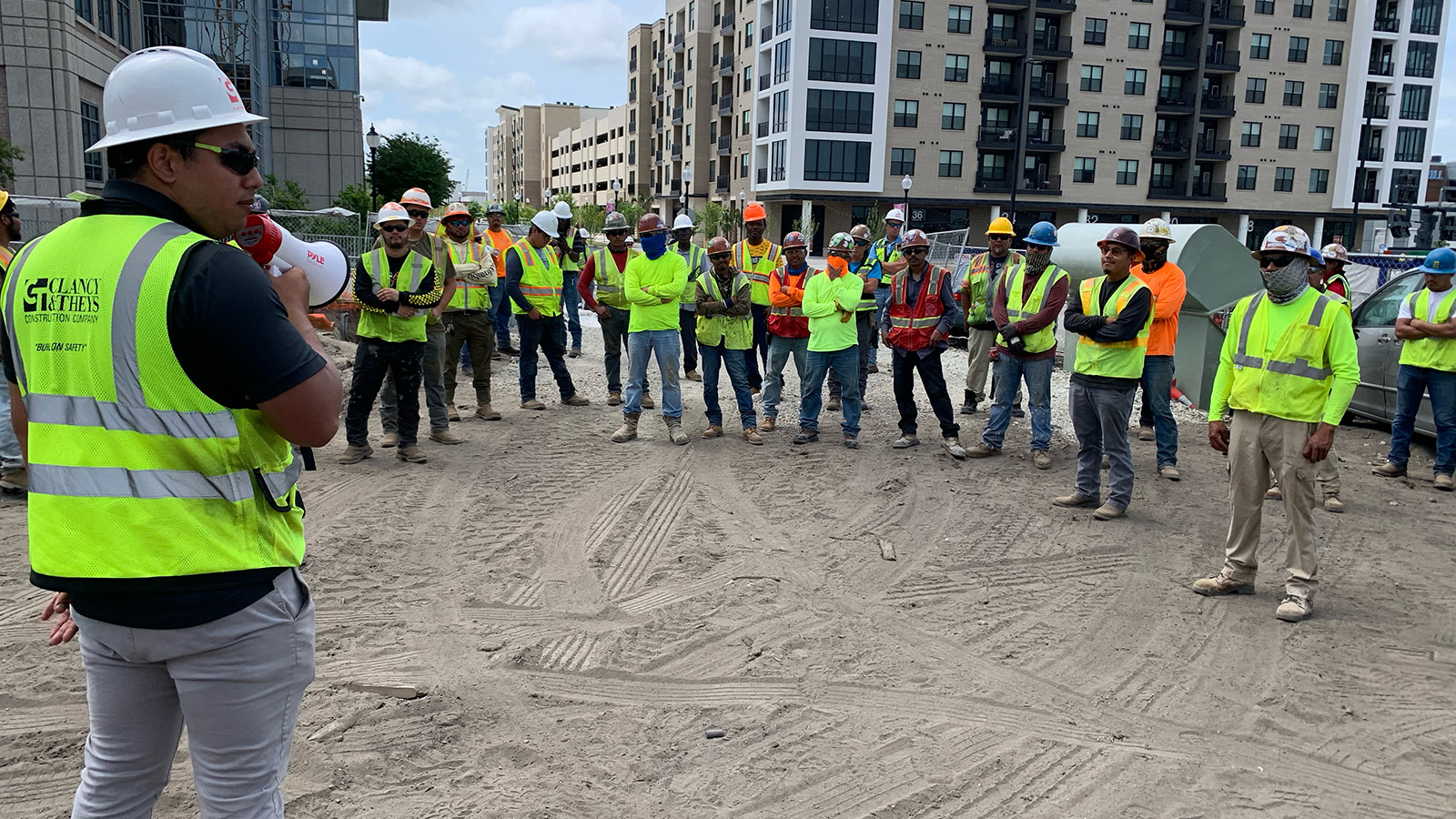 At Clancy & Theys, safety is always top of mind. Our team members and coworkers are a part of our family, and their continued safety, security, and wellbeing are of the utmost importance to us. Safety is one of our core values, and is at the heart of everything we do.
That's why we're honored and humbled to have been recognized for our Diamond Level safety standards by ABC STEP, the Safety Training Evaluation Process system within the Associated Builders and Contractors trade association. This recognition includes our offices in Raleigh, Charlotte, Newport News, Orlando, and Wilmington.
STEP is a world-class safety management system that helps companies and organizations of all sizes improve safety

performance. Participating companies measure their safety processes and policies based on 25 key components within a detailed and comprehensive questionnaire.
645% Safer Than the Industry Average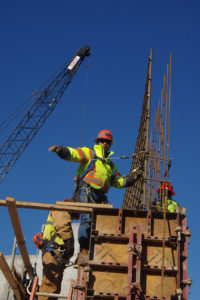 According to STEP, Diamond Level organizations are 645% safer than the industry average. 
Diamond is the highest level possible within ABC's STEP system. Clancy & Theys was recognized as a Diamond organization because of our longstanding commitment to safety—which is evidenced by how we scored on STEP's in-depth, comprehensive questionnaire. 
To participate, companies score their own performance by answering survey questions on a weighted point scale. Based on raw data provided, they are then given a recognition level that ranges from Participant to Diamond. In order to qualify as a Diamond organization, companies must document their total recordable incident rates (TRIR) and have: 
A TRIR of at least 50% below industry standard.
Compliance with OSHA Form 300A for at least the previous three years.
Zero OSHA citations in the last three years.
Meets the minimum score on all 25 key safety components.
A Legacy of Being Committed to Safety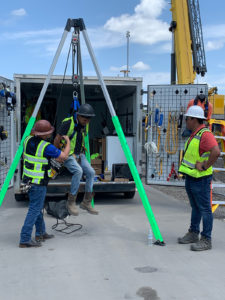 We're proud of our award-winning safety system, but we know that there's always more work to be done. We constantly strive to find innovative ways to increase the safety of our workplaces and the wellbeing of our team members.
For every project, we start thinking and planning for optimal safety measures long before we break ground. Promoting a safe workplace for all requires a number of partnerships with industry leaders like OSHA. This is key to preventing Environmental Health and Safety (EH&S) incidents.
Prior to the start of each project, we develop a fully integrated EH&S team. This team is then in charge of clearly communicating our expectations and standards, eliminating risk through careful planning and training, and helping teammates recognize, avoid, abate, and prevent incidents.
An Unparalleled Team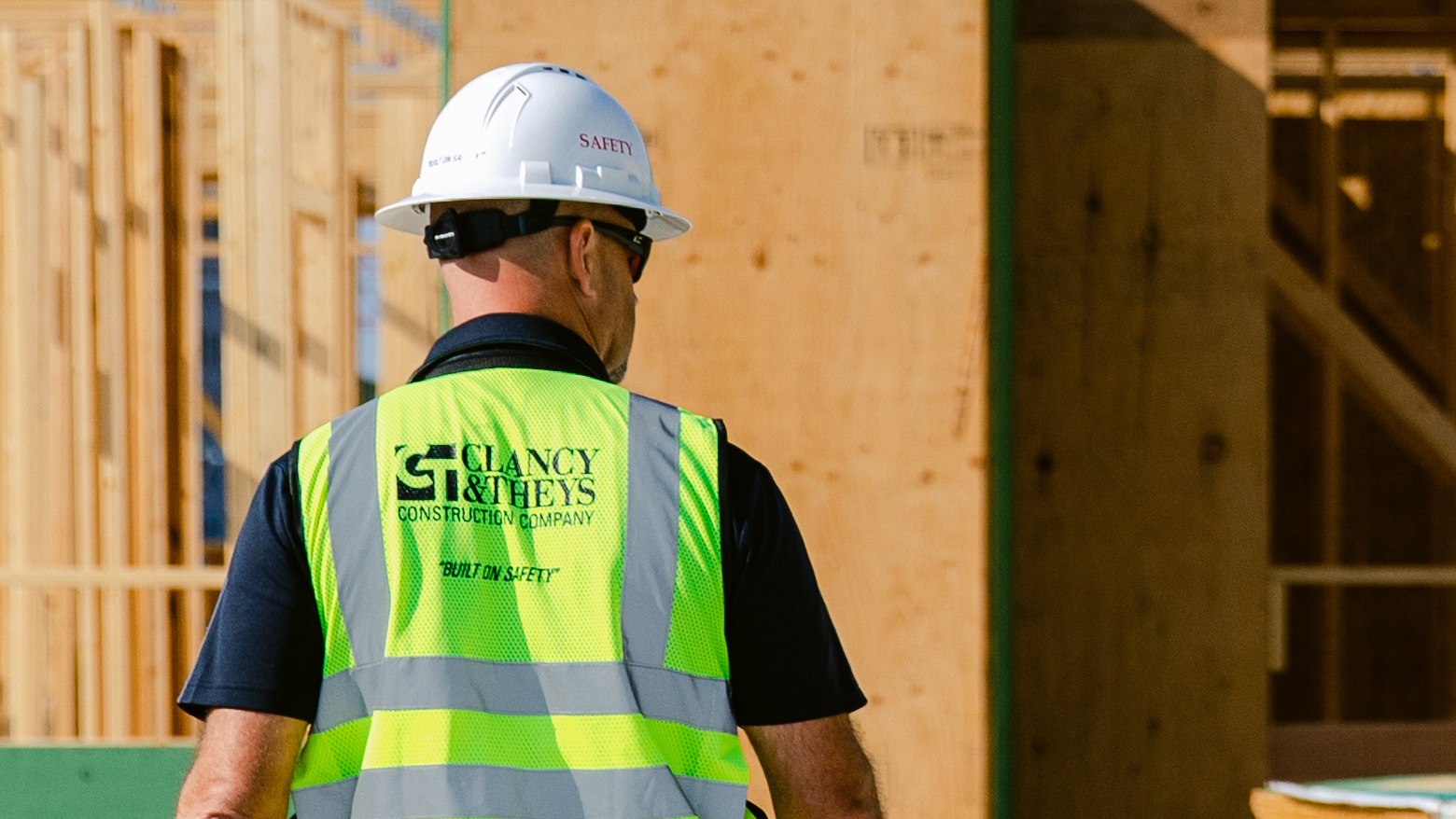 At Clancy & Theys, we are united in our mission: our goal is for everyone, on every job, to focus every day on their own safety and the safety and well-being of others.
"There's nothing more important than the safety of our colleagues and crewmembers here at Clancy & Theys. Being recognized as a Diamond level organization further demonstrates our commitment to providing a safe, hazard-free working environment and ensuring our employees get home to their loved ones," said David Maggio, Corporate Environmental, Health & Safety Director. "This recognition reflects the time and energy our entire team puts into the safety of our most valuable asset, our people, every single day."
We couldn't do it without our team members, and we want to give a special shout out to the hardworking members of the Clancy & Theys Safety team:
David Maggio, Corporate Environmental, Health & Safety Director
Shawn Ray – Regional Safety Manager
Antonio Cooper – Safety Coordinator
Jorge Garcia – Safety Coordinator
Jason Petrie – Division Safety Manager
Jarod Fornes – Safety Coordinator
A Continued Promise 
Clancy & Theys leadership is humbled to have been recognized as a Diamond Level safety system. It's a good reminder of what we do and why we do it. The construction industry is essential to communities of all sizes—but one that lacks a rigorous standard of safety and security is of no use to anyone.
In addition to serving our communities, we want to make a promise to our fellow team members: to continue to uphold only the most rigorous, comprehensive, and secure safety standards to promote an environment that works for everyone.