Experienced Environmental Health & Safety Director joins Clancy & Theys Raleigh team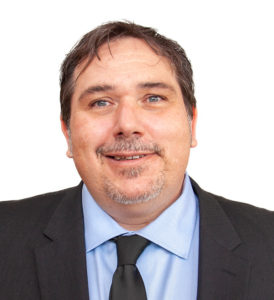 Clancy & Theys welcomes Stephen "Steve" Fuller, who joins the team as the new Environmental Health & Safety (EHS) Director for the company. In his new position, Steve will oversee and facilitate Clancy & Theys' existing safety program across all five divisions.
Steve brings more than 20 years of experience in safety management to this position and has had proven success managing people and projects across multiple disciplines. He is trained extensively in OSHA laws and regulations, respiratory, fire and hearing protection, and hazardous materials.
Before joining Clancy & Theys, Steve worked as the Regional EHS Manager for Brand Safway, a leading provider of specialized services to the global industrial, commercial and infrastructure markets. In this position, he oversaw and maintained safety programs, OSHA training, MSHA training, incident investigation and case management. He also performed regular assessments of all branches to ensure compliance with all Safway and OSHA policies and regulations.
"Steve will be a valuable asset to our team as he champions our commitment to safety," said Baker Glasgow, Vice President at Clancy & Theys. "He is knowledgeable, experienced and excited about his work, and we have no doubt he will fit seamlessly into the Clancy & Theys family as our safety leader."
To learn more about Clancy & Theys' safety program, click here.